SONMEZ INDUSTRY HOLDİNG INC.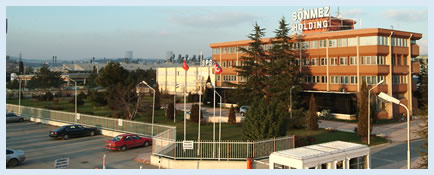 Sonmez Industry Holding started its activities on 30 June 1975. The purpose of the company is to enhance the success of the companies it participates in or directly establishes within their respective fields and ensure the continuity of the success; provide high efficiency and profitability with the organizational methods required by the visionary opinions of today and to ease the financing and management loads of common service areas; to establish or participate in foundations which will prove useful for social problems and social justice by enhancing labor force and knowledge in addition to economic investments; to eliminate the potential concussions of business cycles in companies within an organization that covers various fields of activity.
Sonmez Industry Holding, which carried out accomplishing activities and blazed the trail in line with its objectives since its establishment also undertook the administration of Sonmez Airlines until the establishment of Sonmez Airlines Inc.
Sonmez Holding currently carries on its activities in several fields which particularly include tourism, energy, cement, technology, construction, retail and mall administration.