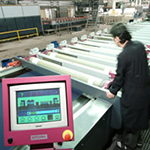 Sonmez ASF Thread and Weaving
Sonmez ASF Thread Weaving and Dye Inc. was established by Esteemed Ali Osman SONMEZ, who is among the connoisseurs of textile, in 1975 with the aim of textile manufacturing including a wide array of weaving, circular knitting, warp knitting, dyeing, printing and thread as well as ready made garment.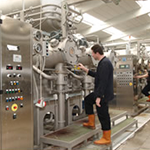 Sonmez Filament Synthetic Thread Industry Inc.
Sonmez Filament Synthetic Thread and Fiber Industry Inc. is the first subsidiary of Sonmez Holding. It was established in 1972 by 15 partners with the aim of manufacturing all kinds of polyester thread and fiber starting from polymer in advanced technology.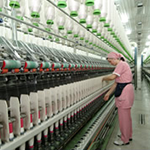 Sönmez Pamuklu Sanayi A.S.
Sönmez Pamuklu Sanayi A.S. has been established in 1981 by Sönmez Holding, as part of its integration strategy within the textiles industry. In 2018 Sönmez Pamuklu has made a major investment by completely renewing its production lines, increasing both product range and capacity.