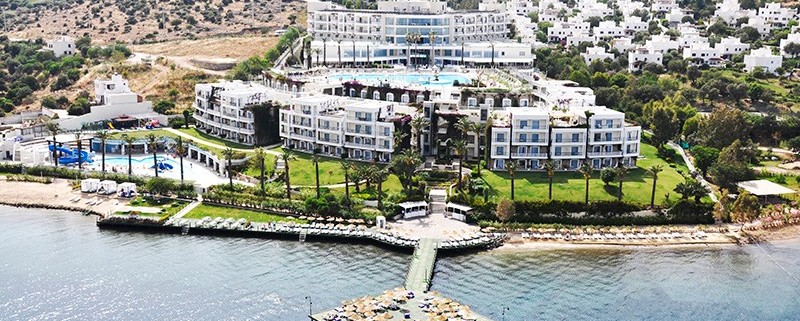 The symbol of traditional comfort and service concept of Baia Lara and Baia Bodrum Hotels has been renovated to offer our guests to provide a pleasant and relaxing stay with much better service. Comfort, Entertainment and Services are at the forefront of a new presentation, Baia Lara and Baia Bodrum Hotel, offers its guests an excellent 2015 Summer Season unforgettable holiday on experience.
Modern and compatible with the nature of the Baia Bodrum Hotel with minimalist architecture, in the heart of the Aegean Sea in Bodrum, in Gundogan.  All renovated rooms, the development of concepts, institutions, the Maximum Comfort and Entertainment for Guests, Sönmez Holding's first investment in the Tourism Sector.
Located in the popular resort of Antalya Kundu, Baia Lara with his advanced concept and renovated residential areas, it offers its guests, a downtown hotel comfort and a resort hotel concept combines both.
Sönmez Holding investments in Tourism Baia Lara, Baia Bodrum, Montebaia Uludag, Baia Bursa, unlimited comfort and continues to welcome all guests with impeccable service quality. Tranquility, the name of the pleasures of a holiday full of entertainment and Baia.