All of your storage needs are under the warranty and infrastructure of "Cas Wareouse Inc." that can generate extra solutions for customs and storage services in Bursa and offers you the experience of knowledge of its professionals.
Cas Warehouse Inc. The activities were commenced in the second half of 2005 in the Organized Industrial Zone within an area of (5.000 m²). We deeply considered the needs of transportation and customs society of Bursa industry prior to our establishment, and took action by researching a solution to these problems.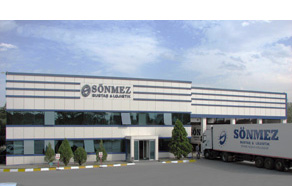 In 2010 July Our Bursa Bonded Warehouse  was expanded (6000 m²) and our cold storage with an area of (1300 m²) for frozen fresh food and all kinds of goods between the temperatures of -25 + 50 has initiated its activities. Furthermore, our uncustomed logistics storage (2500 m²) is at your service. Our Gemlik Bonded Warehouse   renders service in a total area of (4000 m²) with (3000 m²) site and (1000 m²) uncustomed logistics storehouse.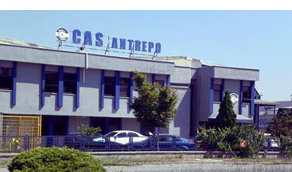 Goods-Products are covered by 100% with warranty and assurance against all risks including loading and unloading starting from delivery at our warehouse. Surveillance system equipped in compliance with the customs legislation is monitored by a professional team for 24 hours a day. Furthermore, the warehouse is protected with private security services. All of our bonded and uncustomed warehouses are equipped with fire alarm system.
Customs procedures are conducted with attention in our warehouse. Cas Warehouse Inc. provides services for door-to-door delivery with the support of   "Sönmez Bustaş & Logistics Inc."  Our firm continues to be the leading and pioneering company of the sector.
BURSA WAREHOUSE
Organize Sanayi Bölgesi Ali Osman Sönmez Bulvarı
No:1 BURSA/TÜRKİYE
TEL : +90 224-243 58 92 – 93 – 94 – 26
FAX : +90 224-243 58 96
ACCOUNTINGFAX: +90 224-243 58 95
GEMLİK WAREHOUSE
Organize Sanayi Bölgesi Sarı Cadde
No:16 Nilüfer BURSA/TÜRKİYE
TEL :+90 224-243 12 25 – 26
FAX : +90 224-243 12 27
cas@casantrepo.com.tr
http://www.casantrepo.com.tr