The first and only outlet shopping center of Bursa, As Merkez Outlet opens it hates to economic shopping which renders quality "accessible". The outlet shopping center which reflects the retail experience of Sonmez Holding from the previous years together with its dynamic and innovative vision, gathers all of the needs of contemporary life under a single roof thanks to futuristic practices.
As Merkez Outlet, which is established on a base area of 55 thousand square meters, has a total of 69 thousand square meters of indoors area including the structures at the external section. Spaces for rent constitute an area of 47 thousand square meters. The mall, which has a wide range of choices for any budget and style thanks to the leading brands of men's, women's and children's apparel, is based on the "consumer oriented" service understanding in both shopping categories and also successfully implemented social responsibility projects.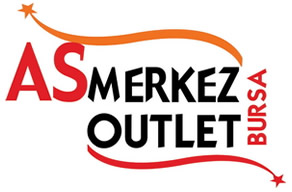 77 stores in As Merkez Outlet meet any style and need with the superior shopping quality. Marks & Spencer, Mudo City, LC Waikiki, Tepe Home, Kervan, Derimod and the largest sports store of Bursa Intersport Sporting being in the first place, a very rich array of stores promise solutions to facilitate the lives of consumers. Leading brands which pioneer the quality such as Mavi Jeans, Beymen Business, İGS, Hatemoğlu, İpekyol, D'S Damat, Hayal Dünyası – the largest toy hypermarket of Turkey and Tiffany as well as delicious fast food brands exhilarate shopping. The understanding of large and multistorey store administration creates an unlimited range of choices in respect to product portfolio.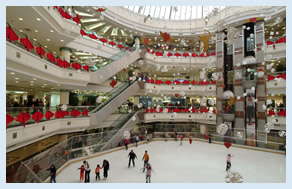 Heating, cooling, lighting, closed circuit camera systems, music broadcasting in common areas, satellite TV, wi-fi and electronic security systems with advanced technology make As Merkez Outlet the safest and most comfortable address for shopping in Bursa… Avsar Movie which offer movies in 4 theaters, "First Ice Rink of Bursa" Fun on Ice, Rainbow Bowling Center which hosts tournaments full of excitement and Starpark which opens its gates to endless fun become an essential passion for visitors at all ages and types.
Several prestigious establishments which include "first construction market of Bursa" Tekzen, "largest technology store of Anatolia" Teknolojix, Maci Tansaş, Mc Donald's, Çilek Mobilya, Kray Mobilya, only Fenerium store of Bursa, Kebapçı İskender as well as Baia Bursa Hotel which is accepted to be the meeting point of business world complete As Merkez Outlet complex. Largest outdoors concert area of Bursa with a capacity of 30 thousand people is again embodied by As Merkez Outlet.
As Merkez Outlet always prioritized the safety of its customers and visitors with a parking lot of 2000 vehicles and a car park of 300 vehicles. The shopping center, which raises the bar for service with its VIP customer service vehicles, offers free transportation to Ihsaniye, Ataevler, Gemlik and DOSAB everyday.
As Merkez Outlet shopping and life complex maintains its reputation as an "attraction center" for not only Bursa but also neighboring provinces and districts.