Kent Meydani Shopping Center, which was opened on 1 March 2008, was built as a major part of an urban mission. It has succeeded to become the meeting point of the city a short while after its opening day with the contribution of shopping center experiences in Bursa and other cities of its investors.
One of the most important opportunities offered by Kent Meydani Shopping Center to the citizens and visitors of the city as a shopping and living space which is active right at the city center, is the wide array of categories and brands which can meet many needs without having to go to anywhere else from the point which accommodates the most active trade areas, banks, hotels, private outpatient clinics and governorship.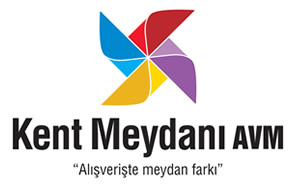 Kent Meydani Shopping Center, which offers special choices with the best brands of the world and Turkey for enjoying coffee at an outdoors area, has special privileges for not only shopping and daytime activities but also for a pleasant evening. Kat3, which has become an entertainment brand for Bursa, has created an actual opportunity of entertainment for both days and nights.
6 movie theaters of Afsar Movie, which brings only the best and latest movies for movie enthusiasts with spectacular premieres from time to time render their services.
What particularly distinguishes Kent Meydani Shopping Center, consisting of a 70000 square meters of indoors area in total, from other malls is the outdoors area of 6500 square meters. One of the squares of world-renowned cities of the world which attract millions of tourists and bring together city residents for various activities has been introduced to Burse thanks to Kent Meydani Shopping Center.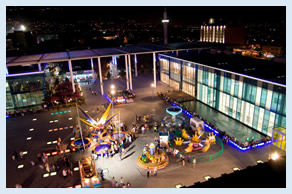 Wide spaces are also available within the mall for school exhibitions, mini shows, concerts etc.
The mall, which was built on the intersection of entrance to city with roads to Ankara and Istanbul is also from walking distance to Merinos Ataturk Culture Center, which is one of the most important social centers of the city.
Kent Meydani Shopping Center is the most accessible shopping center of the city; it can be reached smoothly and within a short period of time from anywhere in the city during its service hours. Subway, minibus, bus and shared taxis bring the visitors right to the front of the center. It is located right beside Osmangazi Subway Station and there are bus stops available in front of the shopping center. Average daily number of vehicles entering into the shopping and living space, which is preferred for its proximity to city center and comfortable transportation opportunities, is 2000. The car park of Kent Meydani Shopping Center has a parking capacity for 802 vehicles in total on 2 floors.